Wombat Theatre Co presents The Complete Works of Shakespeare (Abridged)
Wombat Theatre Company presents a Wombat Theatre Company production of a play that was written by people who have nothing to do with Wombat Theatre Company:
The Complete Works of Shakespeare [abridged] by Adam Long, Daniel Singer and Jess Winfield is an insane attempt to present all 37 of The Bard's plays in 97 minutes. This towering work of epic proportions, sophistication and dignity features (for some reason) interpretive dance, a puppet show, a cyborg, and lots and lots of words we had to look up! Our critics say, "I can't believe these yahoos pulled this off." The performers agree, "We don't get paid enough for this!" The audience raves, "I need a drink!"
Warning: this play could be considered "immersive" or "interactive" (whichever you consider more pretentious).
All proceeds will be donated to a worthy cause that the audience will determine by vote or mud wrestling.
Weds, Sept 5th through Sat, Sept 8th at 8pm
at St. John's Lutheran Church
81 Christopher St
General Admission: $20 at the door.
Students and Seniors: $15 at the door.
Discount tickets available here: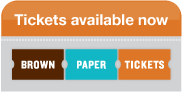 The following actors were tricked into doing this:
Meaghan Cross
Meghan O'Connor
Ola Pater
Ashley Thaxton-Stevenson
Andrew Tejada
Directed by: Steve Hart
Assistant Directors: Sarah Medved, John Defilippo
Assistant Stage Managers: Zola Gray, Alejandro Bonilla
Set Design: John Lavigne
Costume Design: Brendan Olsen
Light and Prop Design: Robert Thaxton-Stevenson
Sound Design: Evan Shelmerdine
Poster Design: Kristen Tomanocy