Wombat Theatre Company presents Thornton Wilder's The Skin of Our Teeth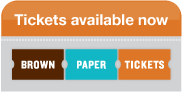 The Antrobus family is a typical bipedal suburban mammalian unit. Married for the last five thousand years, Mr. and Mrs. Antrobus, their two children (not always the same two children) and their garrulous maid Sabina, must survive the Ice Age, floods, beauty pageants, and civil war. Thornton Wilder's Pulitzer Prize-winning play is an amusing and touching reminder of our capacity to endure the ceaseless external and internal threats that plague the human race.

"Extraordinarily good…one of the finest American plays of the 20th century." – The Wall Street Journal

Where: St. John's Lutheran Church 81 Christopher Street, New York, NY

When: May 1-4th at 7:30pm
General Admission: $15 Students & Seniors: $10

Please note: tickets at the door will be $15 for students and $20 for general admission.

With the talents of:

Steve Hart, Director
Andrew Tejada, Assistant Director
Austin McCaslin-Doyle, Assistant Director
Sarah Medved, Dramaturg
Lane Markulics, Stage Manager
John Lavigne, Set and Light Design
Kristen Tomanocy, Sound Design
Sarah Hysjulien, Costume Design
Dave Lucas, Public Relations
Victoria Gomez, Light Board
Starring:

Ola Pater
Ashley Thaxton-Stevenson
David Lawton
Alejandro Bonilla
Debra Nguyen
Josh Black
Clifford Allen
Nick Stag
Wendy Pinion
Aletha Washington
Julia Kremp
Nadia Coskey
Phillipo Desang
Paul Romero
Janice Tang
Daniel Gately